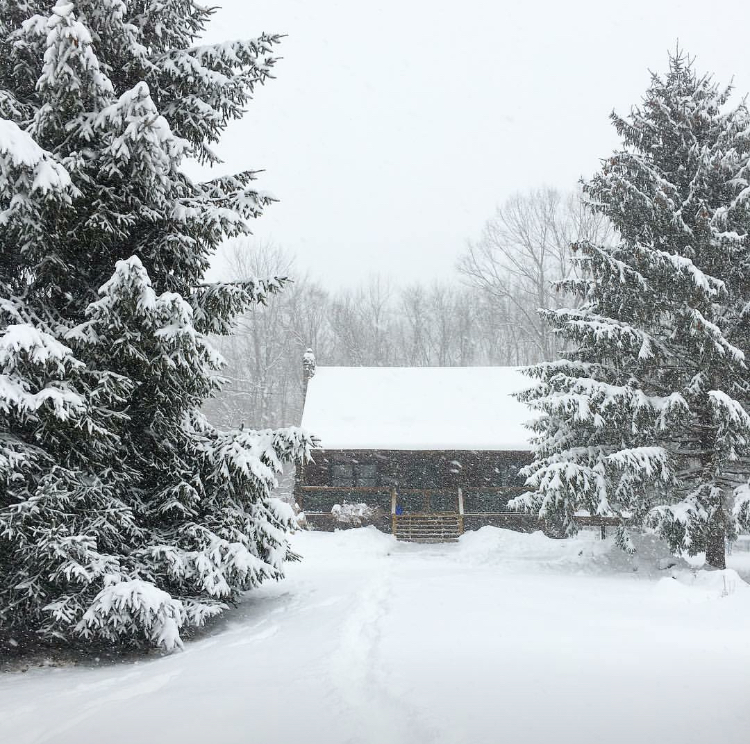 With snow and below freezing temperatures in the Northeast over the last week, home shopping has become a bit of a challenge – treacherous even. For buyers, the competition this season may be a little less fierce than it has been over the past few months as some buyers may decide to postpone their home search until it's a bit warmer, so those willing to bundle up may have a competitive advantage.
The good news for sellers is that there are plenty of serious buyers out there willing to brave the frigid temperatures to find their Home Sweet Home, so it's really important to consider what the buyer experience is like on these winter house hunts –
Bundled up in your heaviest coat, complete with sweaters, scarves, gloves, hats, hoods, and boots… driving over slippery, snow covered roads to get from one home to another. Emerging from your (hopefully) warm vehicle to trek across slippery driveways and walkways to get to the front door. Your real estate agent leads the pack, making conversation through chattering teeth, as they remove their gloves to open frozen lockboxes and get the key in the door. Stomping snow off of your boots as your group huddles into the entrance of the home, you begin peeling off layers – coats, scarves, boots – so you can really see the home…
House hunting is exciting and exhausting and even more so in the cold with snow on the ground. With that in mind, here are a few things sellers can do to make the visit easier and more welcoming for their buyer guests:
Plow the driveway. Simple enough, right? You can take it a step further by making sure there is enough room around the vehicles so the passengers don't step into a snowbank as they exit their cars.
Shovel & salt the walkways. Most buyers are wearing boots to keep their feet warm, but there have been several times when they really needed them to get through knee deep snow just to get to the front door. That kind of hiking should really be reserved for weekend snowshoeing adventures – it's tiring and that means buyers are thinking about being cold and tired when they enter your home and NOT the home itself. Throw a little salt down, too – nothing will stop a home tour faster than a slip on an icy walkway.
Leave the lights on. With the sun setting earlier in the winter, the afternoon and evening shadows make the cold seem even colder. Turn both your outdoor and indoor lights on – nothing says "home" like leaving the lights on.
Leave a rug or towel down by the front door. Buyers usually slip their wet, snow covered boots off at the front door and walk around in their sock feet – if the floor is wet, that means their socks are wet for THE REST OF THE DAY. You can prevent this by making space for the pile of boots coming off and giving them a dry place to step as they move into your home.
Warm it up. Warm (but not tropical) temperatures in your home help keep your pipes from freezing and creates a welcoming atmosphere. Remember that buyers are going in and out of the cold, though, so making it too hot inside the home makes it a little uncomfortable with all of the layers and then really startling to go back into the cold. Try keeping your thermostat right around 68 during home showings.
Wanna go above & beyond? Offer water bottles, some wrapped treats, tissues, and a sweet note for your buyers who were brave enough to tour homes in 5 degree weather. I cannot tell you how much they appreciate the thoughtful gesture – it leaves us all warm and fuzzy – which is the perfect way to feel at home.